Winner – Best Residential Site Manager of LABC Building Excellence Awards 2023
14.9.23 Residential
One of Taylor Lindsey Homes' Site Managers, Mick Wray of the Minster Fields development, has been recognised by Local Authority Building Control (LABC) with a Building Control Excellence Award for the high quality of his work.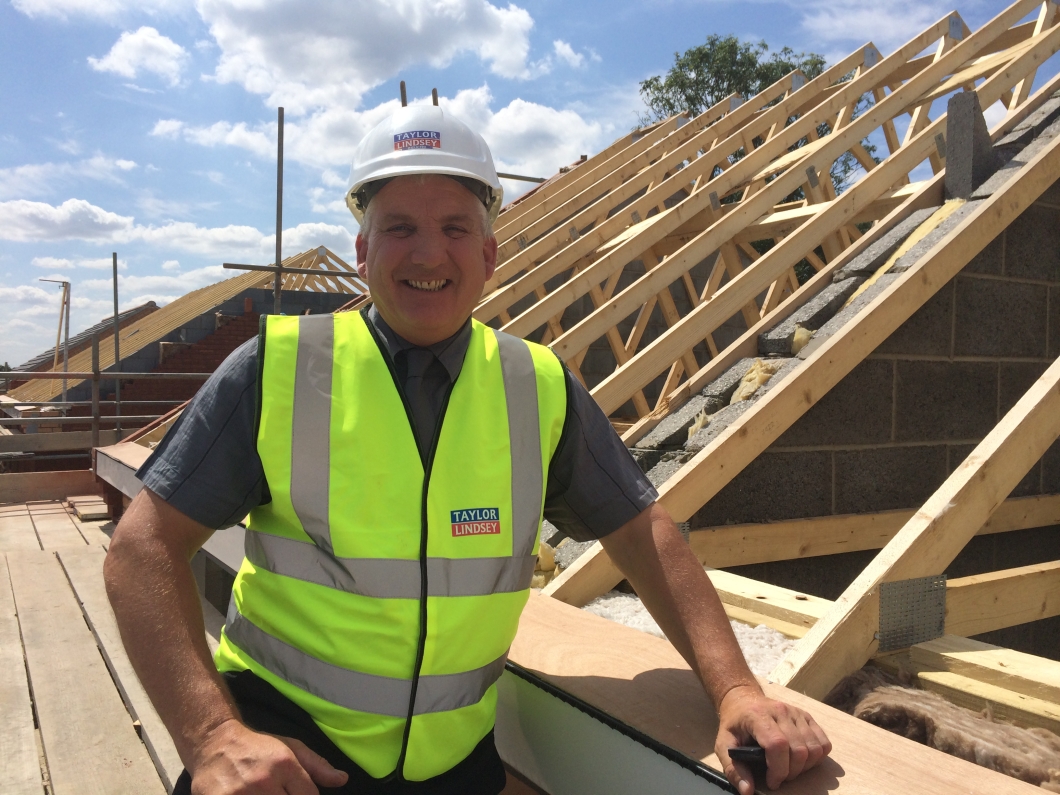 The LABC Building Excellence Awards is an annual event that recognises the best in construction projects across England and Wales. The awards are open to all building control surveyors, builders, architects, and designers who have worked on projects that meet the LABC's standards of excellence. The awards are split into 12 regions, each of which holds its own awards ceremony. It is considered as one of the house building industry's most prestigious awards programmes and honours the best site managers.  Mick was selected and judged on various criteria, including consistent high standards, leadership, technical expertise and site safety. West Lindsey District Council Building Control nominated Mick for the award, commenting "It goes without saying that Mick's efforts on the Wolsey Way project over the years and the excellent working relationship between him and every member of our team makes him deserving of this nomination".
Mick said "The first thing people mention when they visit the development is the high quality finish and attention to detail.  My team and I take time to ensure everything is perfect and we are very proud to receive this sought after award."
Robin Taylor, Director of Taylor Lindsey said "Competition for the Excellence award is always strong. I am delighted that Mick and his team have been recognised by LABC for the high quality of their work at Minster Fields and I hope they further their success in the next stage of the awards."
The Grand Final will take place in London on 19th January 2024 where Mick has been shortlisted as a finalist.
Minster Fields is a development of 374 homes on Wolsey Way in Lincoln offering 2, 3, 4 and 5 bedroom houses.