NEW CHEESE SHOP ON STEEP HILL
15.10.18 Commercial
Ye Olde Mouse House cheese shop has opened at 34 Steep Hill, Lincoln.  Property owners Taylor Lindsey have let…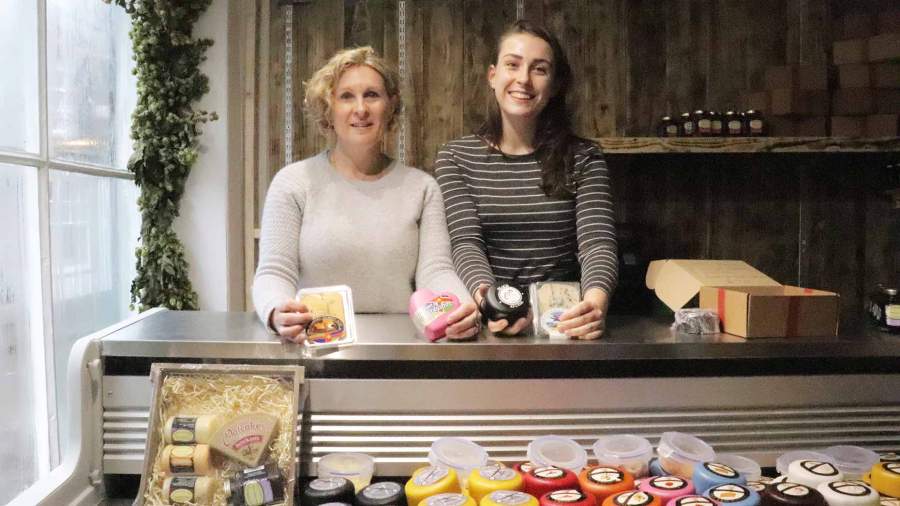 Ye Olde Mouse House cheese shop has opened at 34 Steep Hill, Lincoln.  Property owners Taylor Lindsey have let the property to Erika Grinstead and her daughter, Mollie Haines.  The family business will sell a range of cheeses, including Skegness blue and Lincolnshire brie.  The proprietors have close connections to the Skegness-based Lymn Bank Farm brand and will be selling a range of its cheeses including the famous charcoal cheese.  A coffee bar is to be opened alongside the cheese shop shortly.
Mollie and Erika have said the shop and coffee bar will be Lincolnshire focused – with the majority of products being from the county.  Erika, said: "My husband and his family produce the cheese that we sell and we want to showcase their products in our own way.  We have worked very closely with Lymn Bank Farm cheese and are knowledgeable about the brand, we have seen the production, we know the process and have an insight into how the cheese is made".  She added: "It is a very popular cheese and having that knowledge is very important for customers and we have faith in the brand, we know it is a good product."
 Adrian Bower Estate Manager at Taylor Lindsey, commented: "We are very pleased that Ye Olde Mouse House decided to take the shop on Steep Hill, the company offers something new and different that will complement the area".