LINCOLN'S FIRST DRIVE-THRU COFFEE SHOP OPENS
1.3.18 Commercial
Taylor Lindsey has completed construction and handed over the keys to Starbucks at Roman Gate and Lincoln's first drive-thru…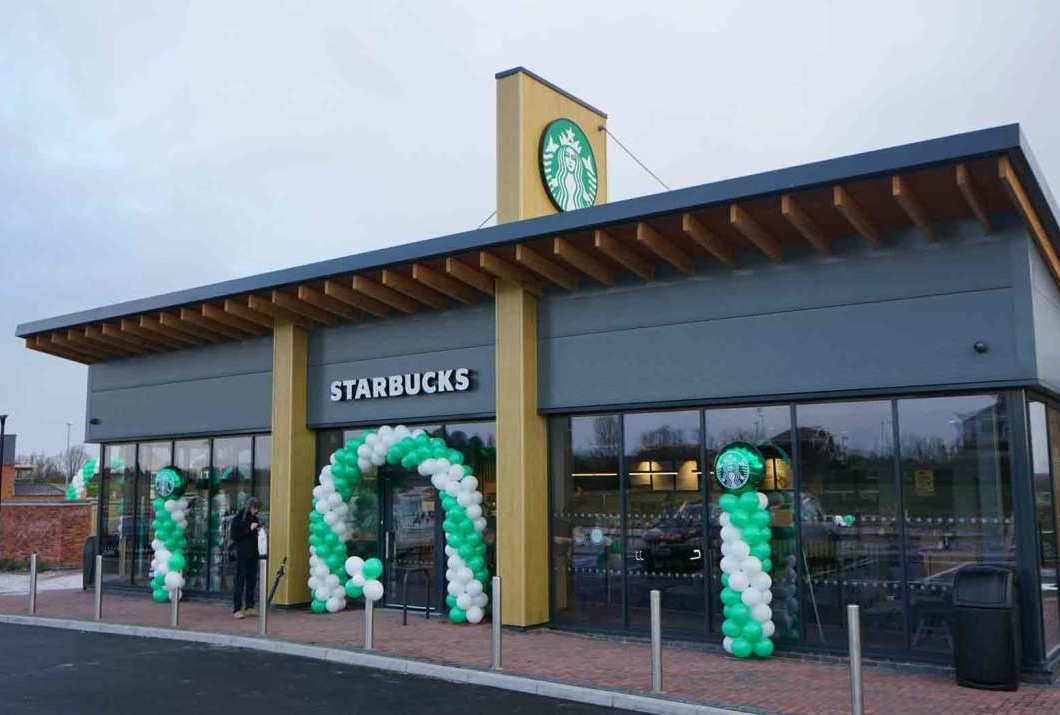 Taylor Lindsey has completed construction and handed over the keys to Starbucks at Roman Gate and Lincoln's first drive-thru coffee shop is now open and trading.
The 1,800 sq ft building occupies a half acre site adjacent the successful Fit4Less gym and fronting Nettleham Road.  It offers drive-thru and eat in options.
Dan Race, Development Director with Taylor Lindsey said "We are very pleased to welcome Starbucks to our Roman Gate 'district centre' development.  This is Lincoln's first drive-thru coffee shop and reflects the demand that we are now seeing from national occupiers for our developments in Lincoln".
Taylor Lindsey also commenced marketing of the adjacent 300-unit residential scheme in January, with strong early sales demonstrating the demand for high quality, well-built, traditional homes.
Existing occupiers on Roman Gate include the bespoke 7,000 sq ft Fit4Less gym, Andrew & Co solicitors and Hertz car hire with land remaining available for further development.
For further information contact: Dan Race, Development Director, Taylor Lindsey Ltd. 98 Searby Road, Lincoln LN2 4DT. Tel 01522 512200. Email dan.race@taylorlindsey.co.uk