COSTA AND KFC OPENS AT TEAL PARK
30.11.21 Commercial
New occupiers at Teal Park, Costa Coffee and KFC Drive Thru are now open and trading. The bespoke units…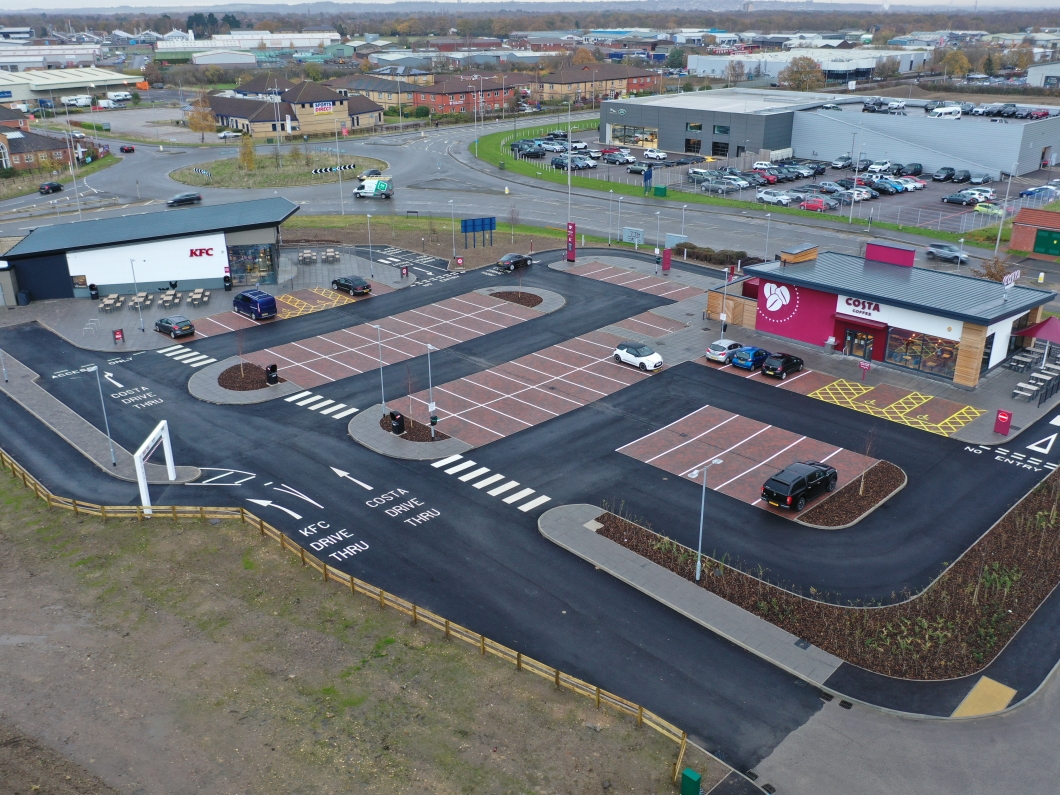 New occupiers at Teal Park, Costa Coffee and KFC Drive Thru are now open and trading.
The bespoke units were constructed by Taylor Lindsey and were completed earlier in November. The opening sees these two new occupiers join the prime Teal Park business park which is already home to Jaguar Land Rover, Cheshires Flooring and Siemens.
Development Director, Dan Race said "We are excited to see two well known names open on Teal Park and we are confident that they will trade very well going forward".